What to Do if You Have Already Lost Your Man
As soon as possible, you should try to
gather some of his personal effects
.  This could be hair, nail clippings, or anything that he has used.  If all you can find is something he has thrown in the trash, understand that the trash belongs to Eshu and he does not like it when someone takes away from it.  So for every item you take, you must put back three coins or three pieces of candy, or three cigarettes or cigarillos.
Keep these things in a bag in a safe place.  You will need them to either give to your rootworker or to add them to a talisman that they will give you.
If you aren't already, start keeping the ways of Oshun NOW.  You may have lost your man because you were neglecting something, or because someone did some roots to take your man, or because you were simply incompatible, or for whatever reason.  It doesn't matter why.  Keeping the ways of Oshun will ensure that he has a stable home to return to, and that if he doesn't, there will be a wide open channel for Oshun to bring you other blessings like money, opportunities, or a new man.  If you choose to do a reconciliation spell, then you will need to help your rootworker to help you.  Read this page for more advice on what to do while you have an Oshun working in progress.
More Tips to Keep Your Man
Powder your bed.  Use talcum powder under your sheets near the foot of your bed.  Do not use this near the middle or head.  Aside of keeping your bed fresh and cool in the summer, this helps to keep your man's thoughts on the right track.
Put a small drop of your pee in his shoes.  Lift up the insole, and put a drop of your pee in his shoes.  This will make sure he returns to you.
Close the physical distance!  Many women today choose careers or make career moves that put them far away from their man.  Never do this by choice.  Just don't.  Distance does not make the heart grow fonder.  The reason is somewhat complicated, and I have a cute story about how I figured the testosterone and touch needs thing out by watching my male cats and then watching humans, but basically males NEED touch.  It's not a want or something they can take or leave.  It is a NEED, like food and water.  You should consider sex with your man something on the level of breastfeeding your child.  A touch starved man, even if he is in love, will either go nuts or leave.  You can lose him to a horrible woman or even just a random one, from not being there to touch him.
So if you have no choice but distance, make sure to touch him as much as possible when you are together.  Make a map of trails where your fingertips have been on his skin all over his body.  This is what he will remember about you.  Consult your rootworker about how to make your touch stick in his brain like the web of a spirit-spider.  Yes, this is part of why you put the Oshun oil on your wrists.
Make him witch cake when you suspect someone else may be using love magic on him.  If your man got around, give extra attention when you add the ginger.  This will help clear his memory of ex girlfriends, and their hold on him.
Again, don't fear the domination magic.  Consult your root worker, and use any and all means you can to keep your man.
Save
Save
Save
Save
Save
Save
Save
Save
Save
Save
Save
Save
---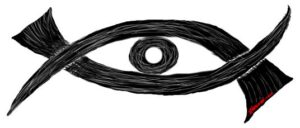 ©2005 Zindoki.com and Respective Authors
All of the content on this site is under the protection of very aggressive spirit allies. You may write to Zindoki.com to solve any problems you brought on yourself by making money from our labor.
---